About Primerose Travel and Tours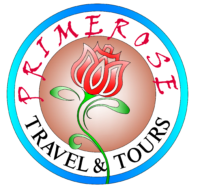 Primerose Travel and Tours was officially launched with its main office in bacoor, cavite on May 29, 2018. It was duly accredited with the Department of Tourism on July 27, 2018. Working in tandem with its sibling, Italiana Travel and tours, it will serve as the primary partner of the duo in promoting tourism in the archipelago.
Its mission and vision is to provide comprehensive and excellent travel management services with competitive yet affordable tour packages. Its tour packages are the results of the extensive planning and study of travel industry's current trends as well as hands on experiences on the field. Its dedicated and highly trained management staff, the company's wide exposure to local travel destinations and current demand in the travel industry business has been its inspiration for its inception.
The company places great importance in providing full costumer satisfaction, safety, convenience and well organized coordination of hotel accommodations as well as creating impeccable experience based tour itineraries on wide variety of top tourist destinations to suit all type of costumers no matter the age, gender or nationality. It offers promotional tours that caters to clients on a budget or anyone who seek exclusive tours for individuals, group, professionals and family holidays. All these tours comes with the company's trademark top management personal monitoring and assistance. Everyone can never be more safer enjoying your holidays with Primerose Travel and Tours with our reliable, experienced shuttle drivers and tour coordinators assisting you every step of the way of your journey.
Primerose Travel and Tours' goal is to become one of the best if not the top performing local travel agency in the country in the near future. This will be highlighted by company's motto: " unrivaled costumer satisfaction and excellent services guaranteed all the way!!". With its future plans and expansion programs, it aims to become Department of Tourism's dependable partner in promoting the tourism industry of the country here and abroad.